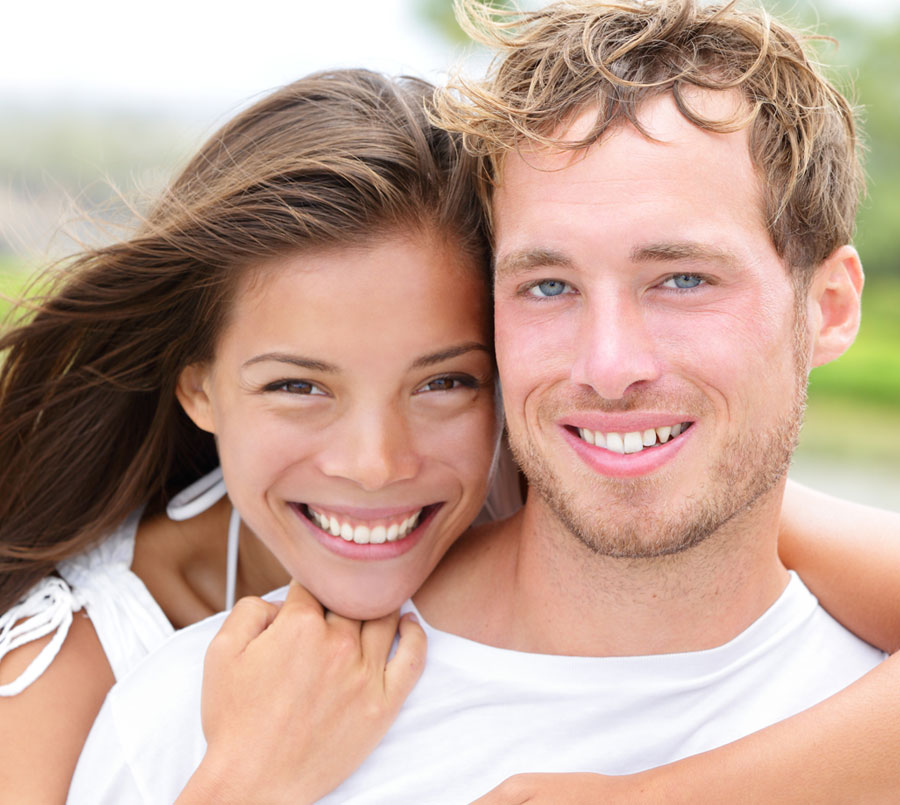 Beautiful white teeth are important to you! When you meet someone for the first time and smile, the first thing they notice is your teeth. If you have missing teeth, yellow or gray stained teeth, or broken teeth, will you make a great first impression? Main Street Dentists can help you get the beautiful, "generation gorgeous smile" you've always wanted. Take a look at some of the most popular types of cosmetic dental procedures at Main Street Dentists.
ZOOM!© Tooth Whitening
Perhaps the simplest and most popular type of cosmetic procedure is tooth whitening. Discolored teeth are common, often because of the foods and drinks that we choose. Cola and coffee are notorious for staining teeth, and smokers may have stained teeth as well. It's important to brush often, but that's not always enough. Sometimes you need a cosmetic dentist to perform professional whitening services. At Main Street Dentists, we offer ZOOM!© Tooth Whitening. After just one appointment, you'll leave with a "generation gorgeous smile" and beautiful white teeth that can last up to an entire year.

ASK US ABOUT BOTOX® Cosmetic!
Dr. Kate Schacherl is trained to administer BOTOX® Cosmetic
Here are some of the most common questions our patients ask. If you are interested in learning more about how BOTOX® Cosmetic may work for you, we'd love to have the conversation!
WHAT IS BOTOX® COSMETIC?
BOTOX® is a prescription medicine that is injected into muscles and used to temporarily improve the look of both moderate to severe crow's feet lines and frown lines between the eyebrows in adults. For patients who clench and grind, BOTOX® may temporarily relax facial muscles to relieve the pain produced by clenching and grinding, and reduce wear and tear on teeth and crowns.
WHY SHOULD I CONSIDER BOTOX® COSMETIC?
BOTOX® can improve facial aesthetics, including the appearance of wrinkles in your forehead and the corners of your mouth, crow's feet lines, and even a gummy smile. BOTOX® may also quiet facial muscles to minimize clenching and grinding, thereby reducing damage to teeth, crowns and other dental work. WILL BOTOX® CHANGE MY FACIAL APPEARANCE? Although facial wrinkles and creases will be minimized and facial muscles may relax, BOTOX® will not markedly change your facial appearance.
WHEN WILL I NOTICE AN IMPROVEMENT OR DIFFERENCE?
Patients may notice an improvement or difference as soon as 1-2 days after injection, but it may take up to 2 weeks for some patients.
Choosing the Right Dentist
No matter the type of dental procedure you want, it is important to take the time to make sure you are working with the right dentist. You want to know how much experience they have with the different techniques. You want to be sure you are working with a dentist who understands what you need and who can explain all of the procedures to your satisfaction. For a FREE no-obligation consultation, call us today at 608-845-6127.
---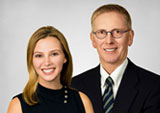 Drs. John and Kate Schacherl are general dentists who perform a wide variety of restorative and cosmetic procedures at Main Street Dentists, 105 North Main Street, Verona, WI. Some of the restorative and cosmetic procedures performed at Main Street Dentists include: Traditional Orthodontics, Candid Pro®, AIRFLOW® Technology, Orthodontics, ZOOM! Whitening, Botox® for cosmetic and therapeutic use, the Chao Pinhole® Surgical Technique, Dental Implants, CEREC One-Day Crowns, and Full-Mouth Restorations.
For more information, please contact us today or call us at 608-845-6127